Paul Saiz, MD, is passionate about spinal surgery and diseases of the lumbar, cervical, and thoracic spine. His dedication goes all the way back to his education at Baylor College of Medicine in Houston, Texas, where he earned his Doctor of Medicine after completing a surgical internship, an orthopaedic residency, and two fellowships in Spinal Reconstruction and Musculoskeletal Oncology. He soon became certified as a Diplomate of the American Board of Orthopaedic Surgery and has held certification since 2005.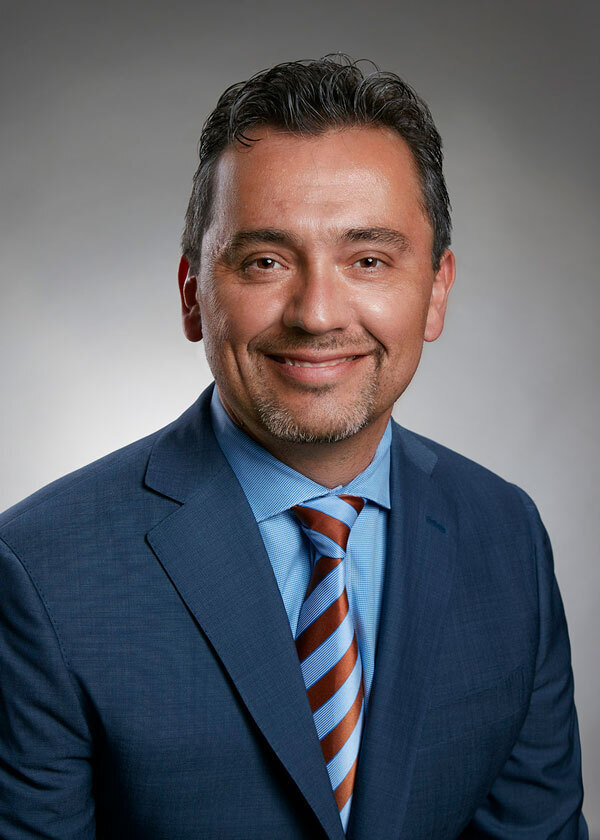 "While we sing your praises all over town, we felt the most important person to sing to was you. We can't tell you how exceptional it was to have a doctor spend the time (as though he had plenty) with us to explain what was causing John's pain and the options he had to attempt to relieve it. Your patience in answering all and any questions is uncommon in our experiences with medical practice since returning from overseas. Thank you sincerely for using your gifts to help others. We sincerely appreciate your skills and caring. Dr. Saiz, we'll be thanking you for a long time."
JOHN & POLLY
In the intervening years, Dr. Paul Saiz has been at the forefront of his specialty. He helped pioneer the early adoption of trabecular metal technology, a highly porous metal that is very similar to natural bone. Because of his experience with this technology, Dr. Paul Saiz consults for Zimmer Spine, the leading trabecular metal company. His work has led him to present to his colleagues across the nation and even internationally.
Dr. Paul Saiz stays very involved in the medical community through his work as a Fellow of the American Academy of Orthopaedic Surgeons (AAOS) with whom he has moderated several Spine Paper Sessions. He is a past member of the AAOS Practice Management and Rehab Program Subcommittee and served on the Academy's Spine Program Subcommittee. In addition, Dr. Paul Saiz serves on the Coding Committee of the North American Spine Society.
Formerly with Las Cruces Orthopaedic Associates, Dr. Paul Saiz currently performs surgeries at both MountainView Regional Medical Center and Memorial Medical Centers in Las Cruces. He enjoys working with student athletes at each of the area's high schools as well as serving as the team spine physician for New Mexico State University. In his free time, Dr. Paul Saiz trades his stethoscope for a whistle and coaches a local youth soccer team, Cruces Futbol Club Bones.